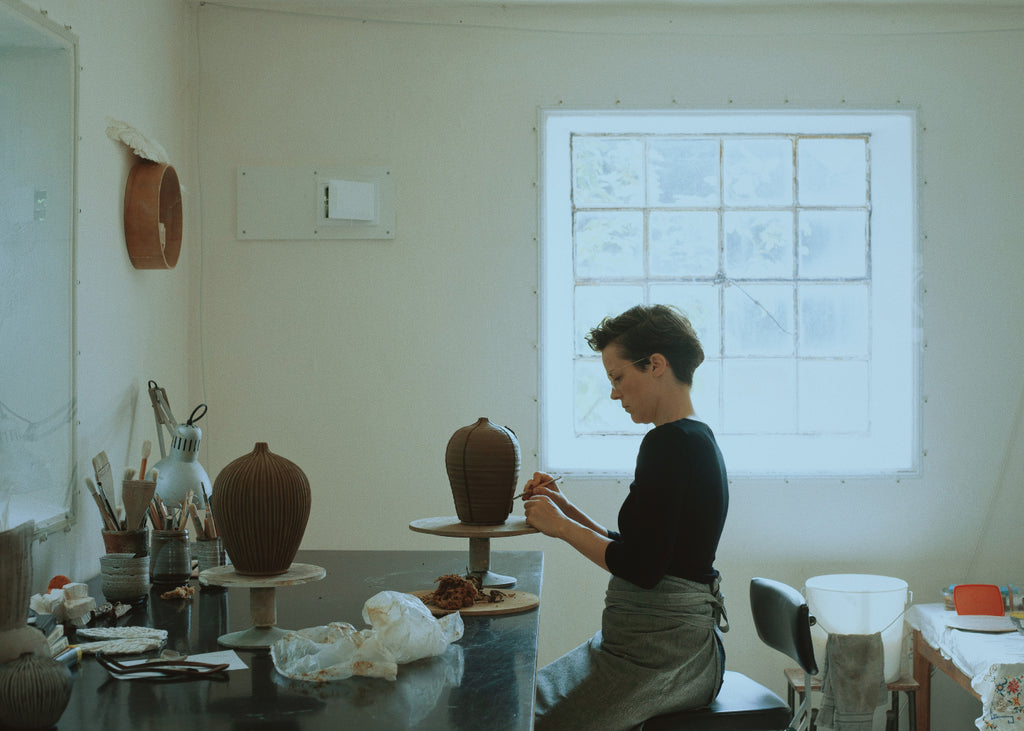 Though I rarely invite visitors to enter my studio, I made an exception last year for Nanna from the Copenhagen based shop Yonobi and photographer Maya Matsuura from Japan.
Nanna is the owner of Yonobi and she carries a selection of my works. You can find my pieces in her shop here.
Maya Matsuura is a skilled photographer who is based in Tokyo and Copenhagen. You can enjoy her poetic universe here.
This video shows me at the wheel and is an introduction to my universe; this is where all my works are made and from whence I ship the finished pieces out into the world. Enjoy!
YONOBI STUDIO VISIT - LOUISE EGEDAL from YONOBI STUDIO on Vimeo.
Video and photo credit: Maya Matsuura