Exhibition in London - Tsukimi : Moon Viewing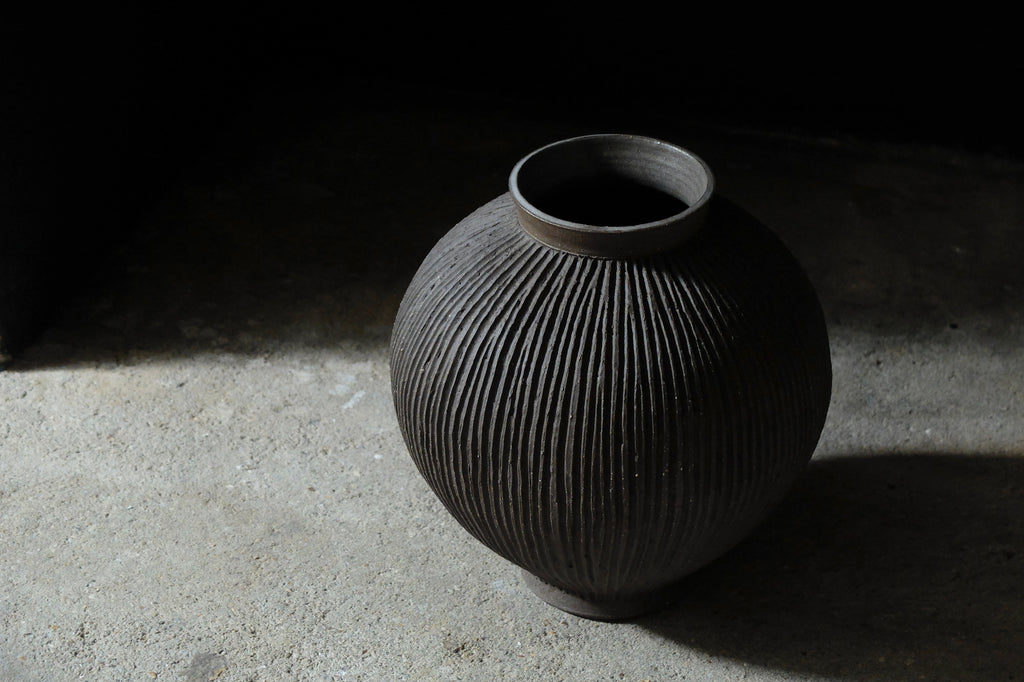 I´m very pleased to be exhibiting in the extraordinary gallery Maud and Mabel London 9th. - 18th. September.
The exhibition is called ´Tsukimi : Moon Viewing. The gallery itself describes it as follows: 
"Corresponding with the Japanese national holiday, the exhibition 'Tsukimi : Moon Viewing'  will celebrate the holiday with both art and ceramic works which are inspired by or represent the moon. The inspiration behind the exhibition is to merge the national holiday with the traditional 'moon jars' that have informed so many works, bringing together artists with different techniques, styles and influences, celebrating and exploring the diversity of each artist's take on the traditional and well-known form." Find the full details here. 
I´ll be exhibiting with following artists:
Mariana Alzamora, Kenta Anzai, Akiko Hirai, Gabriele Koch, Jaejun Lee, Sean Lim, Victoria Meadows, Marco Minetti, Yoko Ozawa, Iva Polachova, Abigail Schama, Yuta Segawa, Anna Silverton, Park Sung-Wook and Jane Yang - D'Haene.
My contribution to the show is three pieces from my ´Lunar´ series. Making these jars, it was clear to me that I wanted them unglazed; I wanted no other decoration than the form itself. And the softly cut lines. To me, that´s what makes a moon jar: The strenght and silence of the shape itself. Working with these I´ve looked at a lot of moon jars, and though the form appears simple it holds a lot of complexity. They might seem similar in shape, but I found that there was a lot of variety in how different people made them; some more oval than others. To me, the shape itself - round or oval - is less important than the overall expression and the relation between the rim and the foot. It´smore about the strength that the form holds and the calmness it exudes.
All details regarding the exhibition and the gallery; follow this link.
Photo credit: Josephine Cottrell